Suntan Technology Company Limited
--All Kinds of Capacitors

Dear Customers,

Are you looking for an alternative to the SMD electrolytic capacitors? Kindly note that we revised the price list for SMD electrolytic capacitors and the prices are all more competitive than the previous. We have all kinds of SMD electrolytic capacitors, please find the below link to the website and feel free to send the email to sales@suntan.com.hk & info@suntan.com.hk for the best price.
Website: https://www.suntan.com.hk/Aluminum-Electrolytic-Capacitors/SMD.html
Youtube video: https://www.youtube.com/watch?v=un03Y7YSbT8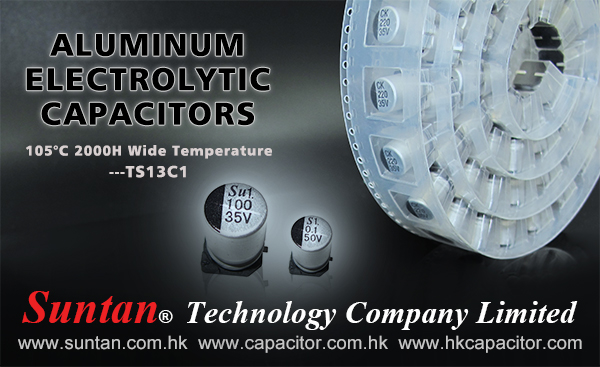 More..
Aluminum Electrolytic Capacitor