Suntan Technology Company Limited
----All Kinds of Capacitors

Dear Friends,

Here I would like to introduce one of our hot products to you. TSC3S Series, Chip Trimmer Capacitors, are miniature and ultra-thin type surface mounting device, and are recommended for miniaturization of electronic equipment. The capacity drift after adjustment is very low and having a very thin dustproof structure, these capacitors are most suited to the fine adjustment of items.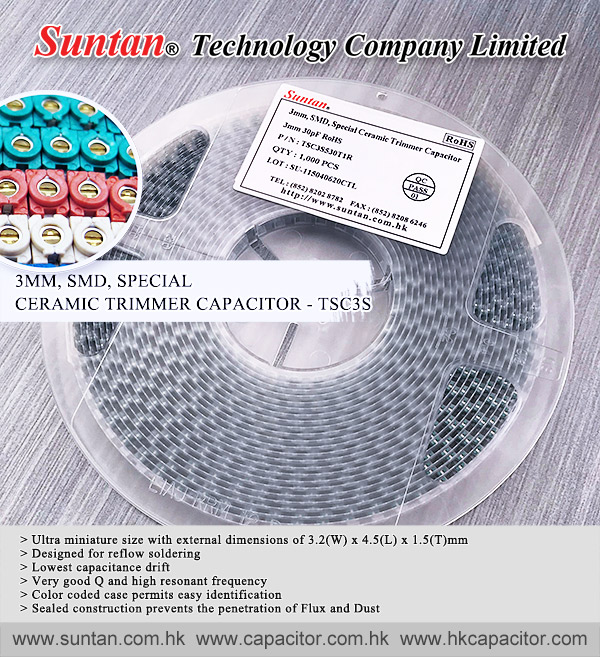 More..
Ceramic Trimmer Capacitor