Suntan Technology Company Limited
---All Kinds of Capacitors

Suntan's CD110X is a radial typed aluminum electrolytic capacitor series with 85'C operating temperature, general type.

Features:
CD 110 Miniated Series Miniatured;
85'C 2000 hours Guaranteed.
Spec link: https://www.suntan.com.hk/pdf/Aluminum-Electrolytic-Capacitors/TS13DE-CD110X.pdf

If you have any interests in it, please feel free to contact our sales at sales@suntan.com.hk.
Look forward to your inquiries.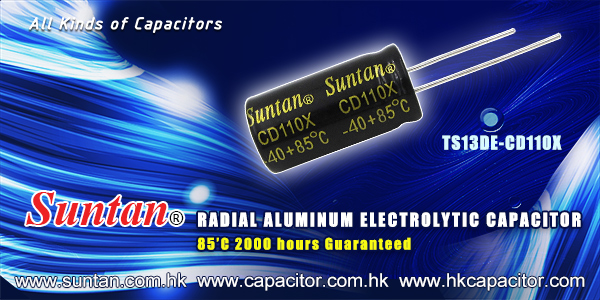 More..
Aluminum Electrolytic Capacitor