Suntan Technology Company Limited
----All Kinds of Capacitors

Suntan's TS18Q series is a SMD MLCC ceramic capacitor with High Q value and Low ESR.
Features:
•
Serialized in size, suitable for surface-mounted elements in hybrid integrated circuits and printed circuits
•
High Q value, low ESR, high reliability
•
Low loss, high capacitance stability, working frequency up to 3GHz
If any questions, please feel free to contact our sales at
sales@suntan.com.hk
Look forward to receive your inquiries soon.
Thank you.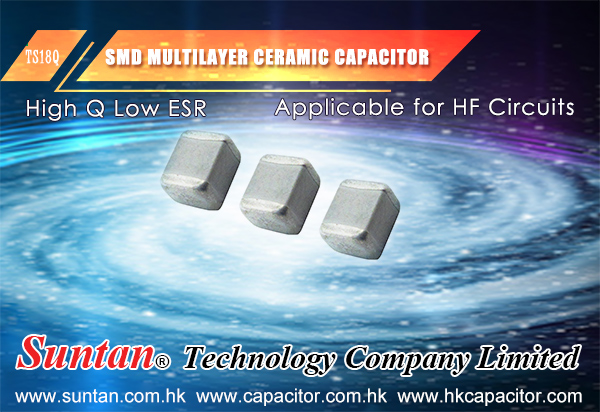 More..
Ceramic Trimmer Capacitor